Today I very much feel like the world is a terrible place, and people are always going to be hurting other people, and I just want to lie down on the grass and pretend to be a tree.
But it's raining.
(

lilacsigil
: Trees don't lie on the grass.
Me: Dead trees do.)
Cheerful things:
1. GREAT BRITISH BAKE-OFF IS BACK
[Mary Berry's elation at the mention of gin.]
My life is made whole again. And wow, 9 million viewers for the first episode, yay.
2. Captain America NaNo rewrite is in the middle of a Howard POV bit, a WWII flashback. I really like this fic. I like writing it, and I like editing it, and I need to hurry up so I can get to my favourite bits. And I need to get it posted before it gets jossed by a third MCU movie. (This fic has JARVIS in it, and old Agents of SHIELD before shit went down, and apparently there's a scene with 80's Peggy Carter in Ant Man and she doesn't have the steel bob I imagined her with in this fic so i probably need to check this out.)
3.
weelittlestitches
put out an X-Files pattern.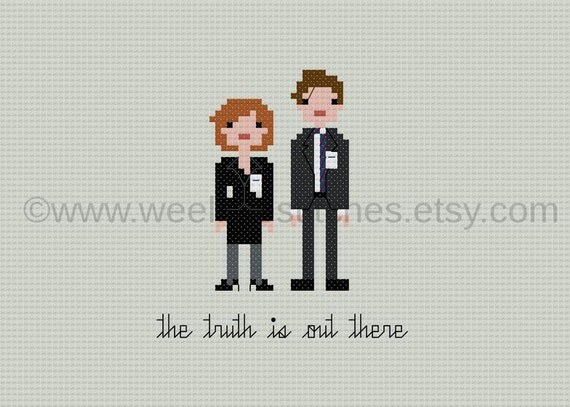 [Mulder and Scully, cross-stitched figures. Text says 'The truth is out there']
4. Whale season! At our local beach, we've had Southern Right whales, porpoises, dolphins, and seals. And a pod of orca - I didn't know we even had orca down here. There's seals lazing outside the surf lifesaving club right now.
Further afield, back in July there was a Migaloo sighting:
Rare white humpback whale spotted in Cook Strait
5.
( Spoilers for Agent Carter )
6. Hats for dogs! Hats with ear holes for dogs! By

jessie-plaskett
.
[The noble Golden Retriever, in a pink and white striped beannie with plaited ties.]
7. This terri-bad movie is finally coming out:
It was shot in Warrnambool, and it mostly seems to be fart jokes and it looks so amazingly cliched and bad. But Warrnambool is all WE'RE IN A MOVIE COME TOURISTS COME LEAVE YOUR LOVELY TOURIST DOLLARS HERE! I don't know. There are Maremma dogs guarding the penguins, that's true. I'm just all cringe-amazed by the trailer. It's so Strayan. Onya, mate.